Committed to Sustainability
Here at TPW, we work hard to ensure that our business operations and products are as environmentally friendly as possible. Reducing our impact on the environment is as ever an extremely important task and one that we as a company take very seriously.
Trends change as does scientific knowledge and this is an ever evolving process that we will always try to adapt and keep up to date with. As much of the materials that we purchase is FSC
Our Graylands estate site now has solar panels installed, which generate significant amounts of power for the estate and further reduces our overall CO2 footprint.
We have also developed our own logo to emphasise our commitment which we are more than happy to share on our client's printed products.
If you would like more information on this please do get in touch.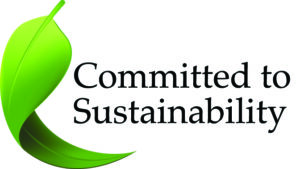 FSC
What is FSC?
FSC is a well recognised logo these days and nearly all of the materials we purchase are either FSC or PEFC accredited.
FSC stands for Forest Stewardship Council.  It is a non-profit organisation that is dedicated to promoting responsible forestry. FSC certifies forests all over the world to ensure they meet the highest environmental and social standards. Forests are managed in a specific way that ensures not just the forest is well managed but also that the local people's rights are met and protected too.
Look out for their logo on any paper or wood based products.
Two Sides
Where do we start on Two Sides?
There are a lot of companies out there at the moment making false claims that by not printing you are saving a tree or that paper usage is bad for the environment and even having something emailed is greener. This is called Greenwashing. All of these claims are completely false and not backed up by clear evidence.
Two Sides was created to promote the sustainability of the graphic communications supply chain and dispel the common environmental misconceptions surrounding the print and paper industry.
TPW are proud to be able to say that we are part of what is now, one of the cleanest and most sustainable industries out there.
Have a look at their website, especially the Myth Buster section, you may well be very surprised at what you find. https://www.twosides.info/

Recycling and Shredding
As part of our continued environmental responsibilities, as much of our waste is recycled, from printed make ready sheets, cardboard packaging, toner and ink cartridges, even our used coffee pods are recycled now using a dedicated service provider.
Anything that is data driven that needs to be thrown away is shredded by a confidential shredding company, which completes the whole process whilst on site and issues us with a certificate of destruction. This shredded material is then taken away for recycling too.
Waterless hybrid printing
Our hybrid digital offset press is among the most efficient printing presses on the market. All of the printing plates are imaged digitally on the press which eliminates the need for separate nasty chemical driven plate processors.
As the press is also waterless and alcohol free, this results in less waste and means a much quicker make ready time is achieved. Couple this with the fact that the press has a unique configuration meaning it takes up a fraction of the space that a conventional press requires.