The Love Paper campaign was launched in 2012 by Two Sides with the ultimate aim of sharing the truth behind Print and Paper with millions of people.
Thanks to the reseach carried out by Two Sides, we can now highlight common misconceptions held by UK consumers:
65% believe European forests are shrinking – in fact, they're growing in size by 1,500 football pitches every day.

Only 8% believe the European paper recycling rate is above 60% – it's actually 72% (The highest in the world!)
The Love Paper campaign is finally making a difference. In 2011 and 2016 the surveys showed a 50% increase in UK consumer recognition of the environmental-friendliness of printed newspapers and a 13% increase for printed magazines.
The adverts appear regularly in the UK's national and regional newspapers; over 50 different magazine titles; as well as a social media campaign. Thanks to the great support of the publishers, the Love Paper messages are able to reach over 30 million people in the UK every year!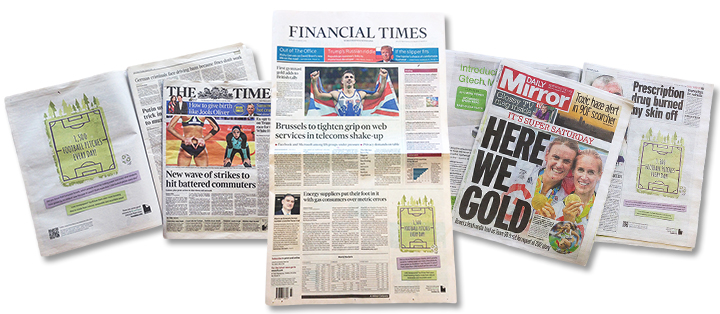 Want to get involved?
There are a number of ways how you can help spread the Love Paper message. The posters are great for sticking around the office and they can be found here. The 16 infographics are perfectly suited for sharing paper facts on social media – download and start sharing today!
If you have some great stories about paper which you share on social media, make sure you include the #LovePaper hashtag.